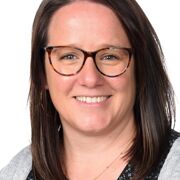 Charlotte Willoughby
Head Of Early Years & KS1
Head Of Early Years & KS1
BA Primary Education (QTS), MA Art, Craft and Design Education Roehampton University
Charlotte identified from a young age that teaching was her passion. She graduated from the University of Roehampton with a Bachelor of Arts Degree in Primary Education specialised in Art and Design. Charlotte began her teaching career in Hampshire, where she taught Reception and led Art and Design across the school. This leadership reignited her passion for the arts and led her back to Roehampton to study, alongside teaching, for a Master of Arts in Art, Craft and Design Education.
In 2011 Charlotte made the move to Wood Street Infant School in Guildford. It is here that she developed her passion for learning through shared experiences and play especially in the outdoor environment. Charlotte taught across Reception, Year 1 and Year 2 before more recently returning to her first love, Reception. Over the past ten years, she took on various roles and responsibilities including Head of Early Years and later Deputy Head. Charlotte is looking forward to bringing her enthusiasm and excitement for Early Years to Ripley Court. She aspires to create strong relationships through quality communication and shared celebration of the children's achievements.
Away from teaching, Charlotte enjoys spending time outside camping, walking and sailing. She also regularly practises yoga as well as tap dancing and enjoys trips to London visiting exhibits and the theatre. Charlotte is well known for her love of alpacas, especially walking them!