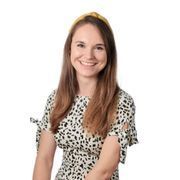 Katy Davidson
Year 1 Teacher
Year 1 Teacher
After spending time as an au-pair in Lille, France, I spent a year working as a Nursery Nurse whilst studying for my Level 3 diploma in Childcare. I then decided to continue my career by completing my Primary Education degree at the University of Brighton.
I taught in a lovely infant school in Ascot, teaching Reception. In 2018, I moved to Ripley Court School and enjoyed teaching Reception and Nursery for a couple of years before moving into Year 1.
I treat every child with respect and compassion whilst teaching the curriculum through fun and engaging activities.